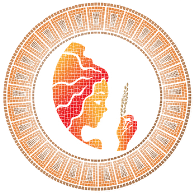 How to conquer a Virgo?
Virgos are very intellectual people who like good conversation and friendship. They are people who like to have a
good social life
and tend to worry much about friends and family. They love order, but are somewhat lazy people, which let in the routine in their life easily.
Conquering a Virgo is quite complicated
, as they are stable people with defined patterns. In fact, Virgo is one of the most unstable signs in love and most of them tend to be unfaithful if things do not work well. Therefore, even conquering a Virgo will not be easy and we will have much to do.
For starters
, if we want to win a Virgo, we must be people who like to play; Virgo lose their head for people who take the initiative and for those with whom they can have good conversations. If we can start a relationship with a Virgo with good conversation, we will be halfway there. If we have already have had the first contact with a Virgo, we must remain friends and pulling a little more of the rope. It is important that we see in his eyes if they are interested in us or not, it will not be difficult, since you can easily see it in a Virgo if they are in love.
Relationships with Virgos are usually
very spirited
while we are in the period of infatuation, even though once they have passed the first months or years of the relationship, we will see how the routine goes into our life. This is the main problem with Virgo. If we want to continue our relationship with Virgo, we must see every day at his side like a day of conquest. We will always have to conquer the Virgo and every day is an adventure with them. If we are not able to have the energy needed to conquer daily, the relationship eventually will not work out and our Virgo will leave for a new person who attempts to conquer him.
In sex
, Virgos are also usually quite reserved and people with many taboos. However, the first few times with them are wonderful and most fiery but will, as always, when we get into the routine, is when it will make our relationship become cold. Also, interestingly, Virgos do not show their prejudices about sex in the first few months, basically for not showing they are insecure, but they do when they have gotten to trust us and, if we cannot break this monotony, it will end our relationship.
Virgos are very paradoxical
, because they cannot be without love and sincerity, but they are difficult to keep. If we have a Virgo at our side, which will give us many good things, we should know to always be attentive and give him the attention he needs.
The key:
to conquer him every day. Make every day like a new one in the life of a Virgo. Although it seems like a lot of work, it is something well worth and few are the stable ones that get attached to a Virgo, but who does, will not let go. It is a worthwhile effort.